Neighborhood
Apartments in Shoreline
Surrounded by flourishing city parks, Echo Lake apartment homes are near neighborhood schools, Costco, Home Depot, and, of course, Starbucks is less than a mile away! Adjacent residential areas are quaint and cozy, and commuters have easy access to I-5 and Highway 99. Public transportation is also convenient with the Aurora Village Transit Center and the Shoreline Park & Ride located just blocks away.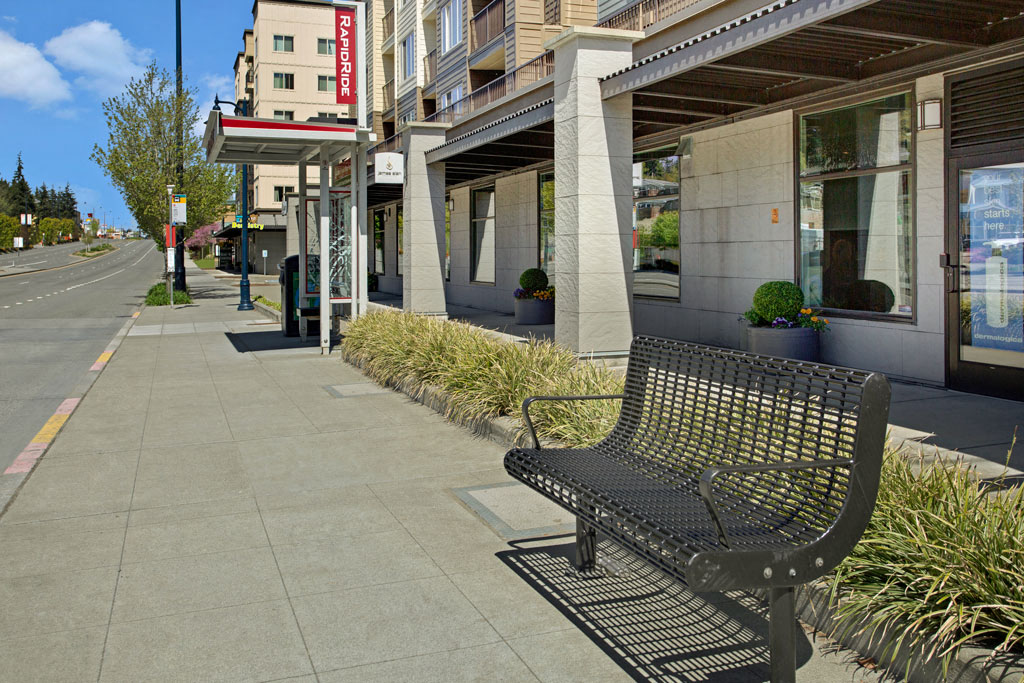 In the Center of it All
Literally steps from Echo Lake apartment homes is the Dale Turner Family YMCA. This non-profit organization offers many programs and services for the community, such as health and fitness classes, summer camps, family activities, swimming lessons, education, childcare, and youth services. The Dale Turner Family YMCA is dedicated to "Building a community where all people, especially the young, are encouraged to develop their fullest potential in spirit, mind and body."
A few blocks north, you will find a variety of dining and banking options, medical care, and a FedEx shipping center. To the west is beautiful Richmond Beach Saltwater Park with its many walking trails, shoreline access, playground, and picnic shelters. For even more stunning views of Puget Sound, pop up to the Edmonds-Kingston ferry and see if you can spot local sea lions or maybe a pod of orcas!
In your Backyard
While Echo Lake Apartments is centrally located to shopping, dining, entertainment & natural experiences in the Shoreline, WA neighborhood, sometimes you just want to sick close to home. In addition to the fantastic amenities available at Echo Lake Apartments, you also have direct & easy access to Echo Lake itself. stroll along the lake and listen to the birds or sit at the end of the community dock which extends over the water. Head up to Echo Lake Park just a short walk away where you will find additional picnic areas, open water access, public art & a playground. Welcome home to Echo Lake Apartments, contact us today to secure your new home.